Cover All The Bases for Business Financing
Get funding or tackle invoice challenges.
Case Studies
See the solutions, read the results.
Get the financial foundation you need to kick off a business idea right away.
Grow your business confidently with business banking accounts that cater to your transaction needs.
Access your existing credit facility to capitalize on the best options to support your financial goals.
Some Industries We Serve
We understand what it takes to start and grow businesses in various industries.
Information Hub
News and numbers that you need to know.
Access our consolidated financials
to track our ongoing performance and results.
Get a more detailed look at our organization's growth and progress throughout the years.
Meet the Team
Financial thought leaders behind your business funding.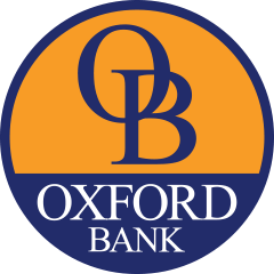 We Are a wholly owned subsidiary of Oxford Bank
Explore Oxford Bank
Our Customers say it the best!
Discover why they prefer
Oxford Commercial Finance.
A Relationship First Approach

Want to emphasize the relationship with Robyn – if all my "vendors" had the same relationship, personality, professionalism, I'd be in a better place. They have a real understanding of our business.

Fast and Transparent Processing

OCF moved through the process faster. One of the things they did, they negotiated the high-level things upfront. LOI or terms sheet. Very transparent around the negotiation of the finer details early in the process. Not buried. I appreciated that. Got these out of the way early in the process. Went more quickly.

Comprehensive Services

Two years prior, I had shopped 5-6 different organizations, so I had relationships with those banks. I didn't feel the need to reach out to them again. I already knew what they offered and didn't offer. Oxford Bank / OCF had all the services I needed.

One-to-One Solutions

I am impressed with their flexibility. Not everything fits within a box; sometimes I have to put NA in certain fields (owns vehicles). OCF understands that every business is unique.

Long-term Partnership

We had worked with Robyn for several years, until COVID. With the acquisition by Oxford Bank, we were able to go back to work with them again, with a larger open line/buying power.