Accounts Receivable (A/R) Financing is a fast and easy way to generate consistent cash flow from your customer invoices to meet payroll, inventory and other business needs. Learn how we can help you unlock this valuable source of funding.
Tap This Reliable Source Of Working Capital
Long payment terms or slow-paying customers can create gaps in revenue that take a toll on your company's cash flow, making it tough to address everyday expenses or take advantage of growth opportunities. A/R Financing uses your accounts receivable as collateral to generate immediate liquidity to meet day-to-day working capital needs and/or replenish critical cash reserves.
A/R Financing focuses on your customers' ability to pay and not the strength of your balance sheet or the profitability of your company. It's fast, easy, transparent and removes the burden of having to collect from customers or take on additional debt.
Business Benefits
Unlock the cash tied up in your accounts receivable immediately.
Get funding approval within days and use funds how and when you choose.
Get assistance managing and collecting receivables.
Avoid tightening credit availability based on economic cycles or market fluctuations.
Use as a performance foundation for potential growth into other products, including asset-based lines of credit or traditional bank lines of credit based.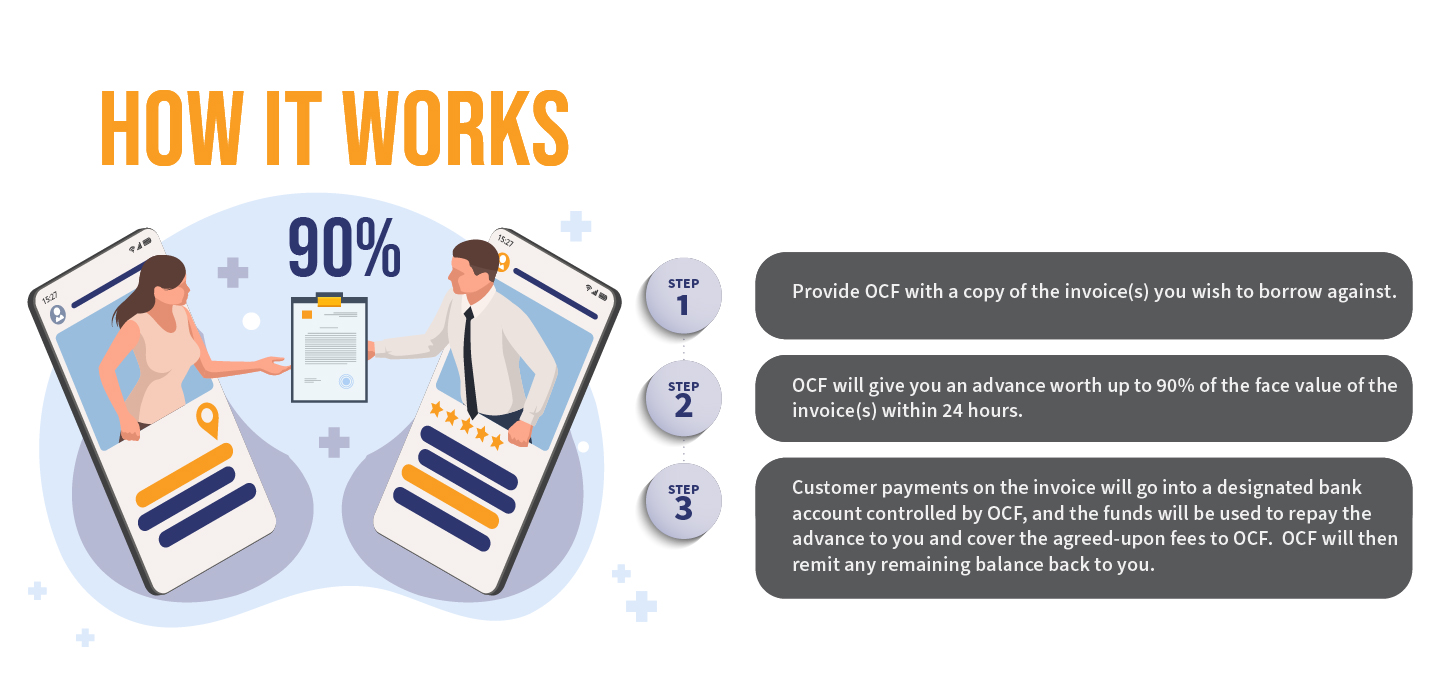 Details
OCF General A/R Financing Terms:
Client situations:
Rapid Growth, Refinance/Restructure, Recapitalization, Turnarounds, Management Buyouts, Start-ups, Bankruptcy.
Geographic Focus:
Nationwide, OCF has offices in Phoenix, AZ and Oxford, MI.
Facility Size:
$100,000 - $5,000,000
Advance Rates:
Competitive advance rates based upon industry specifics
Collateral Required:
Valid invoices to a business for services rendered or products provided.
Pricing:
Competitive financing rates are based upon your annual sales volumes, average invoice size, payment terms extended to your customers and customer credit quality.
Industries served:
Manufacturing, Distribution, Transportation, Staffing, Oil & Gas, Service Providers, Technology, plus more.