View all posts
More Than Ever, Choosing the Right Lender is Critical to Business Growth and Success
03/20/2023
By: Robyn Barrett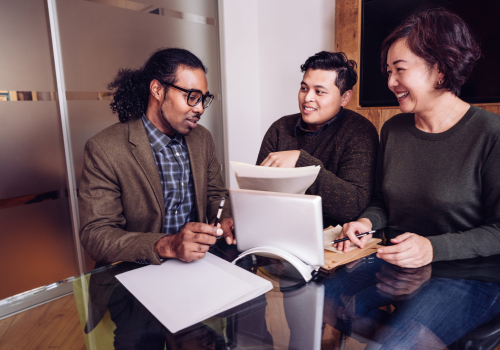 Small to mid-sized businesses (SMBs)have had an incredible roller coaster ride over the past several years, stemming first from the economic uncertainty of the pandemic, then from unprecedented global supply chain challenges, and now from the impact of rising interest rates and impending recession.
For many businesses, all of these factors have taken a heavy toll on earnings and made cash flow all but impossible to forecast for even the near term. Unfortunately lenders are also affected by these uncertain times. Aside from the extreme cases making headlines recently, most lenders have shifted to more conservative lending practices. Many are increasing loan loss provisions, for example, and are carefully looking at their existing portfolio of commercial loans and deciding who to keep and who they have to start pushing out. No business gets a free pass no matter how long they have been a client of a bank or lender.
This means many companies, particularly SMBs, increasingly may see credit line increases denied as banks and other lenders are no longer willing to make credit exceptions that they would have during less volatile times. To meet working capital needs and business growth goals, many SMBs will need to find a new lender.
Choosing a lender is like choosing a spouse: Do it right and there is bliss; do it wrong, and it's a life of agony. Like a marriage, a good lending relationship starts with understanding. Does the new lender understand your industry? Specialty industries such as transportation, health care and construction need specialty lenders who understand the nuances of these industries, especially given the uncertainty of our current environment. If your lender doesn't understand how your business will change or how your customer profile may perform, then your organizations will likely be at odds when it comes to funding access. For example, your lender could tighten credit and change ineligible assets/collateral definitions. That could mean less cash flow when you need it most.
Also be wary of simply choosing the bank or lender offering the cheapest rates. More than likely, cheap rates will equate to a much tighter credit structure with little room for exceptions if for example you hit a rough patch, such as a large customer filing for bankruptcy or some other credit disruption.
Asset-based lenders can be an ideal choice for SMBs in any economic environment because fund availability isn't tied to cash flow, but rather existing business assets. And those assets can include a broad range of things, including eligible accounts receivable, inventory and machinery and equipment. This means you can access funds immediately to meet day-to-day business needs while still having time and breathing room to get revenue and growth back on track.
In lieu of financial covenants, an asset-based lender will manage risk by defining ineligible assets. So, if you are considering an asset-based lender, make sure you understand how the ineligibles are defined and the borrowing base is calculated. To help with this, you can have a prospective lender provide an initial borrowing base calculation, detailing any ineligibles before you sign a proposal and pay a large due diligence fee. This can help you weed out the wrong lenders and identify those that are truly the right fit for your business.
At Oxford Commercial Finance, we can help you unlock more borrowing power with Asset-Based Financing and other working capital solutions.