View all posts
Overcoming Financial Strains for Small Business Owners
03/16/2022
By: Robyn Barrett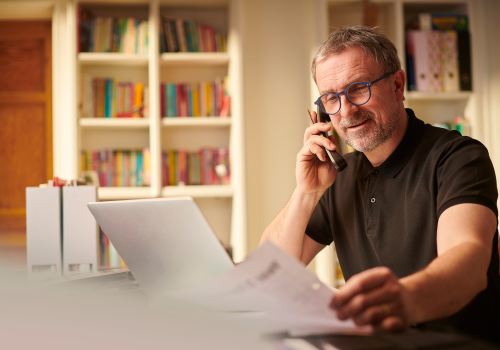 Any business owner knows that financial strains are an unavoidable part of running a company. Depending where you are in your business growth cycle – for example, just getting started or ready to expand, keeping your cash flow "flowing" can prove to be a constant challenge. Fortunately, there is a way to overcome these financial strains without setting your business up for bigger problems in the near future.
The following three scenarios highlight businesses at different stages of growth. Each explores how cash flow challenges can arise and the kind of financial strains that can result. Then discover how just one solution can help companies address all of these challenges without adding debt or financial constraints.
Business Launch
Launching a business takes a good deal of capital, and entrepreneurs usually take out one or more sizable loans to get their operation off the ground. The whole reason behind "grand opening" sales isn't simply marketing, but rather it's an opportunity to jumpstart sales to start paying off debt from those loans. The first few years of a business will almost always focus primarily on driving sales to overcome the financial strains of debt while meeting regular overhead costs. The goal is to reach a point of financial balance, so companies can shift to focusing on growth and expansion.
Business Growth
Growth-focused businesses experience financial strains when they approach their upper limit in productivity but customer demand still exceeds their ability to fill orders. Solving this problem may be as simple as hiring a few more employees or getting new equipment. Or, it may require opening an additional base of operations to better serve customers. Regardless of the solution, trying to make the big leap forward can be challenging if the capital needed to do so is coming in at staggered increments from customer invoices.
High Business Overhead & Sales, but Lagging Revenue
You and your sales team may be on fire, converting leads to sales and growing your list of client accounts. Yet overhead costs can still create financial strains if your customers are paying their invoices according to staggered payment schedules. Sending out "friendly reminders" can help, but you also run the risk of jeopardizing client relationships.
One Solution for All Three Scenarios
In the three examples listed above, financial strains are caused by one main problem: revenue tied up in unpaid invoices. In each scenario, Accounts Receivable (A/R) Financing is the ideal solution. With A/R Financing, businesses can expedite the amount of revenue coming in while eliminating the strain caused by unsettled customer accounts. This flexible working capital solution gives businesses fast and reliable access to their own hard-earned revenue, so they can pay financial obligations, make plans for growth, and right-size cash flow.
At Oxford Commercial Financing, we can help you learn how A/R Financing can help your business access the working capital you need, when you need it.