View all posts
Synergies
08/10/2023
By: Steve Tomasello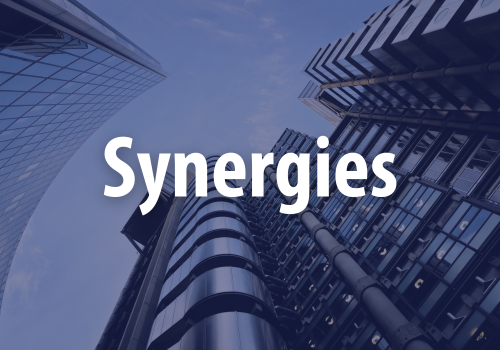 A Financial Partnership You Can Bank On Through Business Ups and Downs
Financial setbacks and challenges are inevitable in business, but without the right financial solutions and support, they can be tough to overcome. When times are good, companies will often rely on lower-cost financing from banks and other traditional lenders to support their business needs. But when challenges arise and financial performance declines, those resources can quickly dry up. Transactional lenders can provide a critical lifeline during these tough times with asset-based and other alternative lending solutions, but few are positioned to help companies transition back to lower-cost funding once their financial standing improves.
This is a where Oxford Commercial Finance (OCF) offers a unique advantage as a financial partner. As part of Oxford Bank, OCF offers the ease, speed and flexibility of alternative financing with the financial stability, strength and resources of a traditional business bank. This powerful synergy can help support your company during business ups and downs by providing ready access to working capital when you need it along with the effective guidance and support required to return to a traditional bank relationship when you're ready.
Flexible Financing to Bridge the Gap
A lot of challenges can cause companies to lose their financial footing, including supply chain disruptions, cyclical sales dips or being overleveraged. Whatever the issue, these hiccups can make it tough for companies to maintain or qualify for traditional loans and lines of credit. Acting as a transactional lender, OCF can help bridge this gap in financing with a variety of working capital solutions that provide fast and easy access to flexible funds that are based on the value of a company's existing assets rather than balance sheet measures.
As part of Oxford Bank, OCF also has the added advantage of being able to bring more liquidity to the table than other transactional lenders. Backed by the strength of the bank's balance sheet and leverage in capital, OCF can often offer more flexibility when it comes to solution options, pricing and structure.
Expert Guidance to Turn the Corner
The right working capital solution is critical to getting companies on the road to recovery, but OCF is also able to assist companies in other important ways as they progress toward this goal. For example, the extensive experience and expertise of the OCF team gives companies a trusted advisor when it comes to identifying and achieving critical steps necessary to regain financial strength and stability. OCF's team works closely with companies to guide them along this journey while working in close collaboration with Oxford Bank's commercial lending arm to ensure businesses stay on track to effectively transition to lower-cost lending.
One-Stop Shop for Essential Tools & Resources
OCF's unique synergy with Oxford Bank also allows companies to access a variety of bank products and services that are essential to a healthy and growing business. Key among these is Oxford Bank's Treasury Management Services, which helps companies manage primary deposit or collections and disbursement accounts. These vital offerings are an essential tool for companies at all stages of financial health, but they are particularly important for companies seeking to strengthen their balance sheet and qualify for traditional financing.
By accessing these and other critical banking products and services through a single relationship and organization, companies are able to streamline their financial processes and eliminate the need to work with multiple lenders and systems. This integration also minimizes the hassle of switching lenders and reduces stress on the accounting team. The result is a less expensive, two-way lending relationship once companies graduate to more traditional financing.
A Faster Track to Traditional Financing
Companies can face numerous hurdles when it comes to reestablishing their credit after a financial setback. Most business banks, for example, typically require two years of profits for a company to qualify for financing, which can be tough to achieve while getting a business back up to speed. With OCF's support, financing and guidance, businesses can steadily strengthen their financial standing in as little as 12 months. The OCF team can then help expedite this transition by providing relevant financial information to Oxford Bank, which allows the business bank team to assess a company's improved financial condition and work on a favorable long-term deal.
Getting Started: Contact Us to Learn More
By serving as a transactional lender during challenging periods and facilitating a smooth transition to a Oxford Bank once companies regain financial stability, OCF can help businesses recover, thrive, and ultimately find long-term success with a trusted financial partner by their side.
Visit oxfordcommercialfinance.com to learn how we can use use our innovative problem-solving and unique synergy with Oxford Bank to support and accelerate your company's success during business ups and downs.